so this is the story...i get off work one day go out to my truck and find that the right rear tire is flat...no biggie right? put on the spare take it to tire shop spend 15 bucks get it fixed...no prob right?...well wrong... on my way home i was going up PJ Adams and right on the hill b4 the caution light some idiot decides to take the famous "last second right turn" and caused the cars behind him to brake quickly (a tree service truck followed by a z71 pickup followed by me...and unfortunatly i was following a little too close and happend to look out the window for no more than a second just as it started... by the time i looked out front again the trucks were almost stopped i hit the brake hard and was able to slow down to about 25 before hitting the z71 ass...
(i have already removed the license plate holder and trashed my favorite plate damnit i loved that Colorado plate...oh well hey if anyone wants to get me a cool new plate you will be my best friend...lol)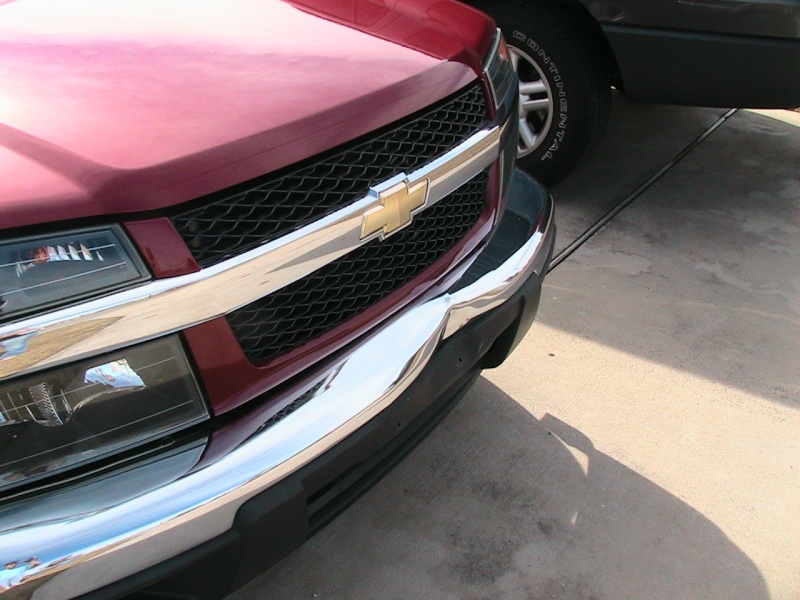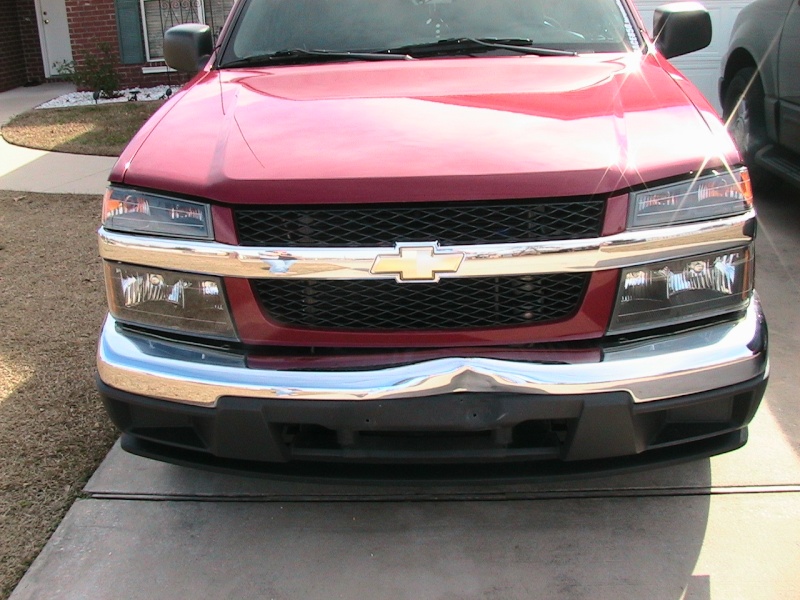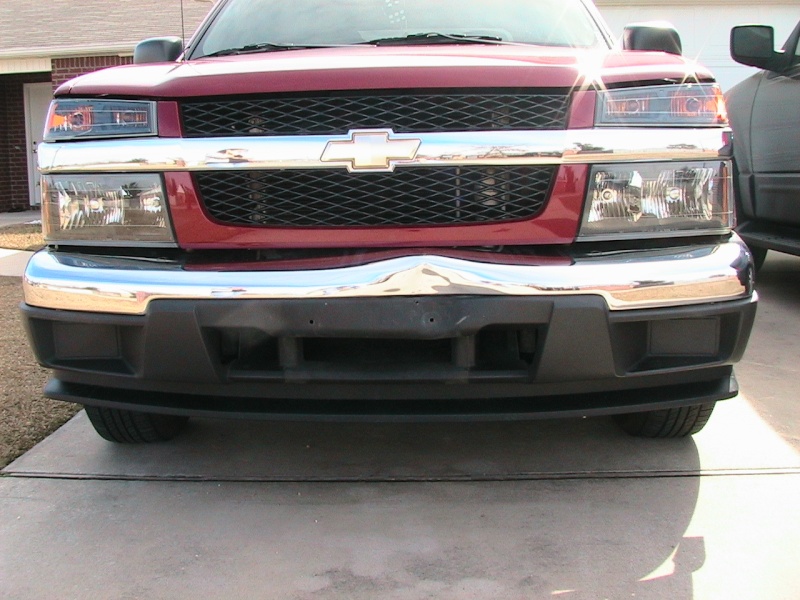 heres the kicker....the z71 didnt have a fucking scratch!!! his trailer hitch reciever is what my truck ran into...so he said not to wrry bout it and just go on with our lives...lucky me...(in a way)
ok so i went to Crestview Paint and Body to get an estimate and grand total to fix ALL the damage (from previous engagement in Georgia) will be $1058...this includes new front chrome bumper (all three pieces), new right front turning lamp, new chrome accent piece on grille, and labor and install...
well i decided to take ths oppurtunity to buy some parts i have wanted for a while...
New SS front bumper, unpainted (will look badass on this truck) $375 from Street Scene
paint for the bumper to match truck color (ruby red metallic) ????
new clear lens headlight assembly (both sets headlamp and turning lamps) $180 from ebay
billet grille or speed grille insert for grille, bumper cover opening, and ss port opening on bumper) $50 or so bucks
New custom color Headlight bulbs and white or color turning bulbs $20 from ebay
grand total..about $625 plus paint...
hmm i wonder what ill do...spend more for OEM parts...spend less for style parts that i love...(no brainer)
still got enough to lower the truck and intake... YEAH!!!! lol
so ill get all the stuff when i get the tax refunds...
anyways so there it is...my wonderful monday...man that was such a fucked up day... feel free to comment/bash...



Posts

: 95


Join date

: 2008-01-11


Age

: 32


Location

: Crestview, Fl



dude..that sucks and rocks at the same time. the good thing is you'll be doing some mods

.



Posts

: 48


Join date

: 2008-01-17


Age

: 32


Location

: Crestview, FL



WWWWWWWWWWWWWOOOOOOOOOOOOOOOOOOOOOWWWWWWWWWWWWWWW TTTTTTTTTTTTTTHHHHHHHHHHHHHHHHAAAAAAAAAAAAAATTTTTTTTTTT SSSSSSSSSSUUUUUUUUUUUUUUCCCCCCCCKKKKKKKKSSSSSSSSSSS!!!!!!!!!!!!!!!!!!!!!!!!!!!!!!!!!!!!!!!!!!!!!!!!!!!!!!!!!!!!!!!!!!!!!!!!!!!!!!!!!!!!!!!!!!!!!!!!!!!!!!!!!!!!!!!!!!!!!!!!!!!!!!!!!!!!!!!!!!!!!!!!!!!!!!!!!!!!!




Posts

: 76


Join date

: 2008-01-11


Age

: 29


Location

: Crestview,FL





Similar topics
---
Permissions in this forum:
You
cannot
reply to topics in this forum